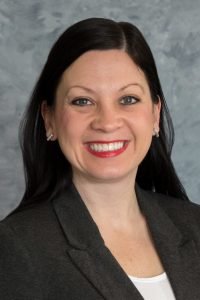 Joni Wickham 
Chief of Staff
As chief of staff, Joni leads the Mayor's office and provides counsel to the Mayor on a wide range of topics. She started her career in public service campaigning in the tobacco fields of North Carolina. Joni graduated from Meredith College in North Carolina, before earning her Master's in Political Science from the University of Missouri-Columbia. She has close to two decades of experience in national, state and local politics and an extensive background in strategic communications, public policy and organizational leadership. Her work experience includes serving on the staff of Missouri Secretary of State Robin Carnahan, advocating for working families at the Missouri's Federation of Teachers, and moving the mission of the Missouri Department of Transportation forward by building effective public policy coalitions and community partnerships. She's an advocate for good government, empowering women in leadership and her husband's band. Whether it's advancing the mayor's agenda, raising a 4-year-old daughter, or keeping tabs on a new pup she brought home from the city's animal shelter – Joni's plate is always full.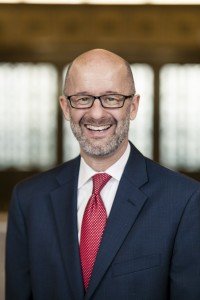 Jim Giles
Director of Council & Community Relations
As Mayor James' most tenured City Hall staff member, Jim serves a critical role as the Mayor's liaison to the City Council and the community. Jim has called Kansas City home since 1981. A true hometown supporter, Jim pursued earned two degrees from UMKC: a B.A. in Sociology and a Master's in Public Administration. As an active member of the civic community, Jim's honored to serve on the board of Kansas City Public Television, Treasurer for the Mid-America Gay & Lesbian Chamber of Commerce and the UMKC Chancellor's Advisory Council. He loves talking art, culture, and the future of Kansas City, whether he's walking his dog, Charlie, perusing the Nelson Atkins Sculpture Garden, or chowing down on unlimited bread sticks at Olive Garden.  Email Jim 
Larissa Westenkirchner
Director of Administration
A native of Norway, KS–population 45– Larissa keeps the Mayor's office running smoothly in a city 100,000 times larger than her hometown. If the Mayor's office is involved, it's very likely Larissa is behind the scenes coordinating schedules and logistics. Before joining the Mayor's office in 2011, she earned a B.A. and M.A. in political science from Loyola University Chicago and worked in the legal field at in Chicago and later at Polsinelli Shughart in KC. This Northlander finds peace roaming the halls of the Nelson-Atkins Museum of Art, or the aisles of Target.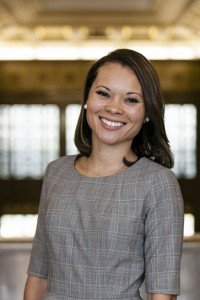 McClain Bryant
Director of Policy
McClain leads the policy team, championing data-driven policies that work to advance equity in hiring, training, development and digital connectivity. She joined the Mayor's team as in 2014, after starting her political career volunteering for Freedom, Inc., as a child. She attended Florida A&M University earning both her B.A and M.B.A. For good measure, she earned her J.D. from George Washington University School of Law. When she's not attending meetings or hammering out innovative policies, she's enjoying the culture the city has to offer, live music with her husband, or shopping at Cargo Largo.

Laura Swinford
Director of Communications
Laura serves as as Communications Director. Previously, she worked as communications director for We Are Missouri, the campaign to repeal so-called "Right to Work," and communications director for Secretary of State Jason Kander and Executive Director of Progress Missouri. She has extensive experience in media relations, communications strategy and politics.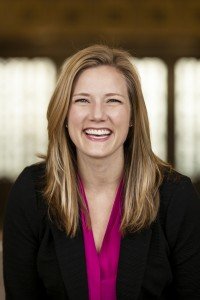 Julie Holland 
Education Advisor
Since joining the Mayor's office, Julie has championed a number of education projects, including but certainly not limited to Talk, Read, Play campaign expansion, When Work Works award expansion, Student Mobility Summit and much more. She earned her B.S. from Oklahoma State University, M.P.A. from Syracuse University and PhD in law in policy from Northeastern University. She's also worked at the Kauffman School, the Kauffman Foundation, the Make-A-Wish Foundation® of Central New York, and congressional offices in Oklahoma and Washington, D.C. As an Army brat who's moved 20 times to locations in the U.S. and abroad, she's proud to call Kansas City home and the place she's lived the longest. Julie and her husband live sleep-deprived with their two young sons and dog, Bo, in Waldo.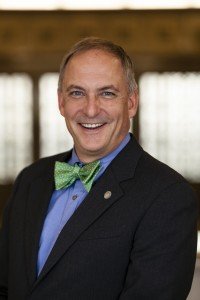 Bob Bennett
Chief Innovation Officer
Bob's role in the Mayor's office is to find solutions to help the city run efficiently and effectively. As a West Point grad with degrees ranging from systems engineering to public communications, Bob is a natural problem solver. He's also the proud father of a Cub Scout and a third-generation, die-hard Cubs fan. When he isn't busy teaching his teens how to drive, Bob's helping his wife with her business or enjoying a show at Starlight Theater.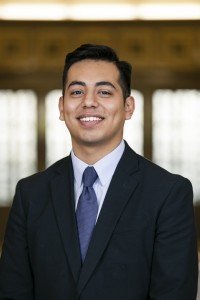 Juan Ramiro Sarmiento
Senior Advisor for Public Policy
Juan Ramiro serves on the policy team, specializing in topics including transportation, infrastructure, sustainability, public safety, public health, immigration, international affairs, and youth programming. Additionally, Juan Ramiro led the development of the Mayor's Race and Equity Initiative, focusing his efforts on institutionalizing measures to preserve and advance racially equitable policies, programs, and procedures. Juan Ramiro graduated from the University of Kansas with a degree in political science and international studies. While in college, he participated in the Congressional Hispanic Caucus Institute and interned for Congressman Emanuel Cleaver. A history buff, Juan Ramiro is passionate about foreign policy and a collector of maps and globes.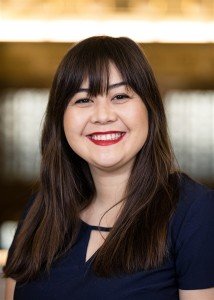 Jessica Ann
Senior Advisor for Public Affairs
Jessica assists the mayor on special initiatives and communications projects, helping the Mayor to convey his vision and goals for the city. After earning her B.S.F.S. in International Political Economy at Georgetown University, Jessica served a fundraiser for Kansas City Public Television and 90.9 The Bridge. As a proud alumna of the CIty's Bright Futures Internship program and a Big Sister, she's a true believer in the power of youth engagement. She's a lover of dogs, breakfast, dim sum, comedy and Kansas City.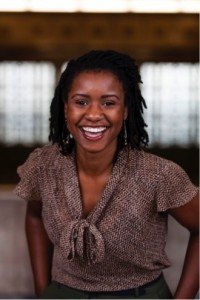 Sandy Thornhill
Administrative Assistant
Sandy plays an essential role in maintaining constituent relations. Whether it's connecting constituents to helpful resources or answering questions, Sandy makes sure our constituents' needs are met. The self-proclaimed Goddess of All Thrift (a.k.a. the G.O.A.T.) is a graduate of University of Missouri-Kansas City with a B.A. in Sociology and M.P.A. The owner of an extensive rock, plant and sea shell collection. Sandy enjoys hanging out on her porch in Midtown.

Fatima Delic
Special Projects Coordinator
Fatima oversees the Mayor's Boards and Commissions appointment process. A proud first-generation American, Fatima is a native of Bosnia and Herzegovina. She moved to the states when she was 5 years old and now calls Kansas City home. Fatima attended UMKC where she double-majored in Political Science and Communication Studies and received the Harry S. Truman Bootstrap award, allowing her to spend a summer working on Capitol Hill for Congressman Emanuel Cleaver. Fatima is also an alumna of the City's Bright Futures Internship program, during which she worked for the office of the City Council. In her spare time, Fatima likes to read, run, and – as a self-proclaimed coffee connoisseur – explore all of the great local coffee shops Kansas City has to offer.

Luan Luu
Special Special Assistant for Strategic Initiatives
Luan serves as a member of the policy team and assists with constituent services.  After serving six years in the military, Luan attended Park University, graduating with a B.S. in Business Administration.  He began his time at the Mayor's office a policy intern through the HireKC Internship Program, demonstrating his strong work ethic and commitment to public service. He is proud to call Kansas City home, after moving here from Vietnam when he was 7 years old. Luan is proud to be a veteran and enjoys exploring scenic running trails, art festivals, and road trips.
Staff photography by Audri Guyer of Adri Guyer Photography.